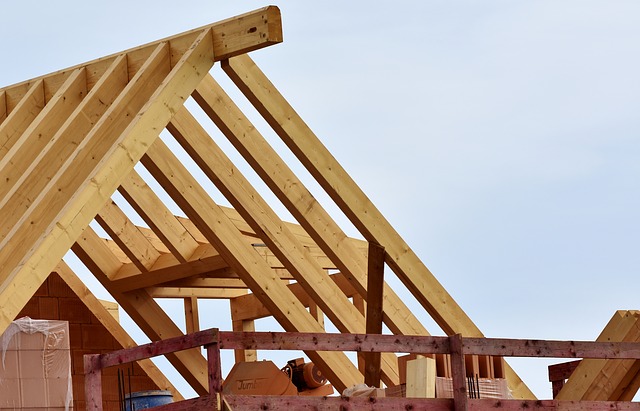 Your Roof Warranty – Understanding the Fine Print
When you had your roof installed, you probably filed your roof warranty away thinking you'd never need it. Most people never do. Like everything else about your roof, it just doesn't enter your mind unless there's a problem.
Or, maybe you've been shopping around, gathering estimates for a roof replacement and looking for a trustworthy roofing contractor. You have a stack of estimates and information on the warranty that each company provides. It's a lot to wrap your mind around, and we're here to help.
Realize They're All Different
Every roofing company decides for themselves what types of warranty they will provide on workmanship. Each roofing materials manufacturer spells out in the materials warranty what they consider a defect and will therefore cover. Most of the time, manufacturers offer different warranties for different products. That means there are a lot of variations. If you read through one set of warranties, you don't necessarily know what's contained in all the rest.
In this article, we're going to cover roof warranty basics, giving you a general overview. If you want to know more about what Estes Roofing offers on our workmanship and the products we install, we're always happy to have an actual person sit down with you and explain the fine print so you don't have to decipher it on your own.
Manufacturing Roof Warranties
When you have an East Texas roofing contractor install a new roof, they get your shingles, underlay membrane, decking and other materials from a manufacturer.
Problems Covered by Manufacturing Roof Warranty
If the materials themselves have a defect, the manufacturer will replace them. For example, GAF shingles come with varying warranties that cover wind resistance, adhesion, discoloration from algae and other potential defects.
If your roofing contractor correctly installs those shingles and they come loose during a typical East Texas wind storm, it's probably a materials defect that would be covered under your manufacturer's warranty.
Manufacturers offer different levels of coverage depending on the product. Like everything else, basically you get what you pay for. If you buy their least expensive product, they're not going to cover it for as long or as extensively.
Workmanship Roof Warranties
If your roofing company purchases high quality materials from reputable manufacturers, you're probably not going to end up with a defective product. When homeowners call us because some other company installed their relatively new roof and they're already having problems, the issue usually happened because someone installed them wrong. That's where your workmanship warranty comes in.
The workmanship roof warranty covers what your roofers do when they install the new roof. There's a lot to it, and not all roofing contractors are alike. Some companies use unskilled laborers, thinking anyone can stick shingles on, but that isn't the case.
Workmanship issues don't always show up right away. If contractors don't use enough nails, don't correctly line up shingles or make other common mistakes, it could be years before shingles work loose.
The Impact On Your Wallet
That's why it's so vitally important to choose a trustworthy roofing contractor. You don't want to pay thousands of dollars for a new roof, think everything is okay and find out three years later you have big problems and the installer has gone out of business.
Here's the problem – the workmanship warranty comes from the installer. If you can't find the company you hired originally, you have no recourse. That's why you want to hire a roofing company that has been serving East Texas for years, who has an established presence and reputation, and who you can trust to stand by their word.
Roof Warranty Time Frames
So how long does your roof warranty last? It varies.
The workmanship or labor warranty usually lasts between two and 15 years. If you notice a problem or a leak during the time period specified in your warranty, it's always best to call the installer first. If the problem is with materials, they'll let you know and advise you on how to follow up.
There's a huge variance in manufacturer's warranties depending on the quality of shingle or other roofing material you buy. If you get the cheapest possible asphalt shingles, you might only be covered for 5 years.
Metal roofing lasts practically forever, so manufacturers might provide a warranty for up to 50 years. Most roofing materials are somewhere in between, with a materials warranty that covers you for 15-20 years.
Keep in mind that warranty is just on the actual roofing material and accessories. If you're 17 years into a 20 year warranty and you need components replaced, there may be a charge for installation.
How to Void Your Roof Warranty
For most homeowners, a roof replacement is one of the biggest maintenance expenses they face. You want to preserve that warranty so you're protected for the rest of the time you own your home. Be careful not to do any of the following activities that could void your roof warranty:
Drill holes in your roof – Don't attach antennas, satellite dishes or anything else that requires putting holes in your roof. That's a structural change, and it could void your warranty.
Use a pressure washer – Never, ever use a pressure washer to clean your shingles or other roofing materials. If you see streaks or discoloration, that may seem like a quick, easy fix. Sure, your roof will look great for a little while. But you strip away the asphalt granules on your shingles and severely shorten their lifespan.
Add skylights or solar panels – These require putting holes in your roof and sometimes even taking off shingles. If you think you're going to want either of these, talk to your roofing contractor before installation starts.
Have parties on your roof – Walking on it dislodges shingles and protective granules.
Weather events may also void your warranty. If there's a hailstorm or windstorm that causes damage, you'll seek a roof repair or roof replacement through your homeowner's insurance company instead of through your roofing company.
Estes Roofing Has You Covered
At Estes Roofing, we've been installing roofing all over East Texas for more than 20 years. Before you buy a roof from us, we'll go over the type of roof warranty you're getting, the actual term, what we'll do during installation, your responsibilities and coverage.
We think you'll find we offer some of the best choices in high quality roofing materials in the area. We know you'll be pleased with our roofing contractors and workmanship. To find out more, call (903)707-2219 or schedule an appointment online.