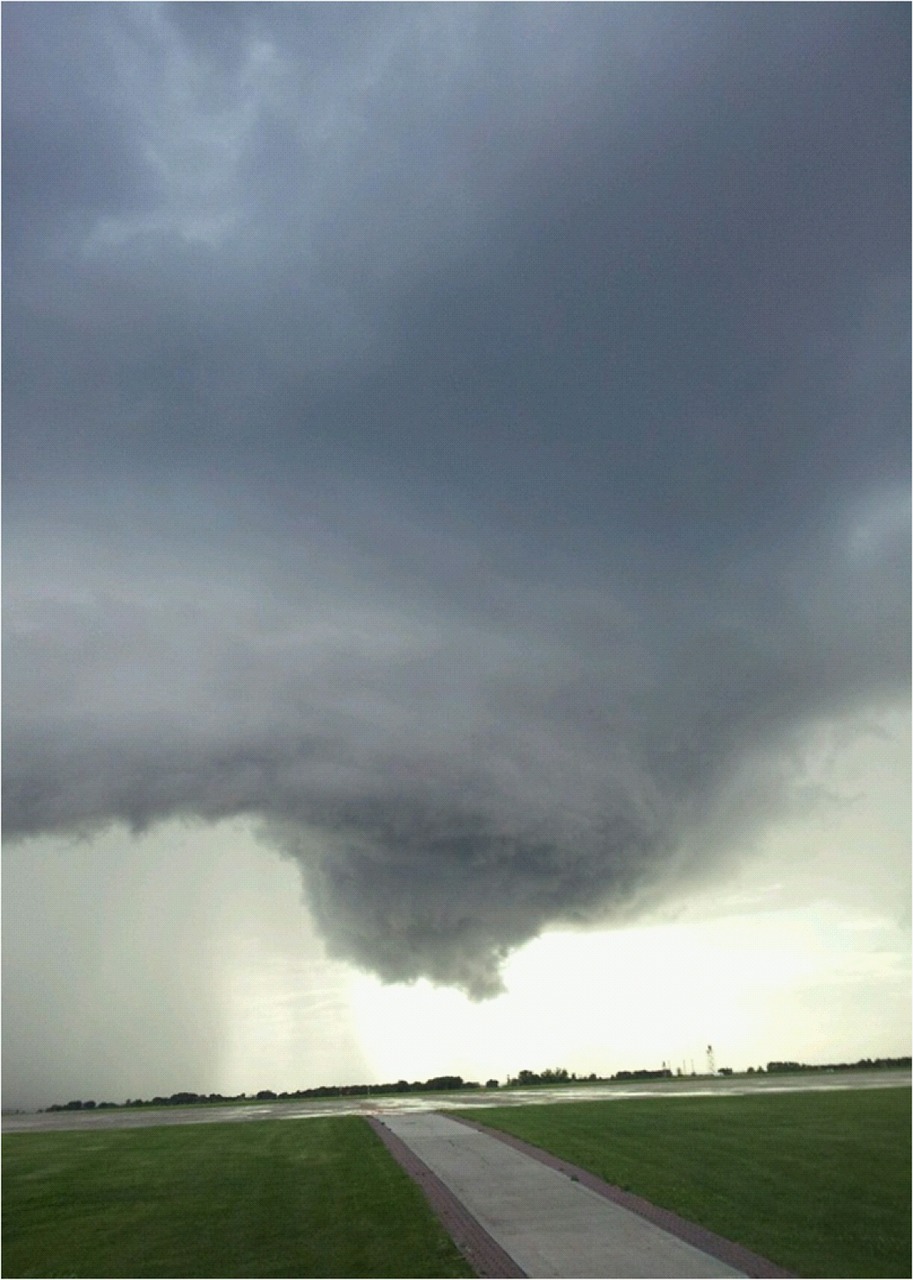 Wind Damage and Your East Texas Roof
Tyler, Longview, Jacksonville and beyond experience windy days throughout the year. We have strong bursts of severe wind that can rip pieces away from your roof. It's not at all unusual for gusts to reach tropical storm speeds, causing significant amounts of damage.
You might not even realize when wind damage occurs to your East Texas Roof. Let's take a look at the signs of wind damage, the dangers of putting off roof repair, what your insurance covers and how to find the best East Texas roofing contractor if wind damage happens to you.
High Winds 101
With a tornado there's rotation that tears and rips away shingles and other roofing material. That type of damage is usually pretty obvious. If you have roof damage from a tornado, call us and we'll help you get a roof replacement fast. However, that's not the only type of wind that causes wind damage.
Straight line winds blow during severe thunderstorms in one direction. A downdraft is a small-scale column of air that accompanies falling rain. When that happens, it can cause a downburst, a strong air current that can produce damaging winds.
Our area also experiences microbursts, downdrafts that can be up to two and a half miles wide and last up to five minutes. Microbursts cause dangerous horizontal and vertical wind shears that damage property, especially roofs. A derecho is a large, fast-moving wind storm caused by rising heat and air displacement. These different types of storms and high wind bursts cause varying degrees of roof damage. Plus, some of these storms add hail to the mix.
Signs of Roof Damage From Strong Winds
When you wake up in the morning or get home from work and there's debris in your yard after a storm, it's time to check out your roof. If the wind was strong enough to impact your trees, it also assaulted your shingles.
Unfortunately, wind damage can be harder to spot than many types of roof damage. Here's what to look for.
Missing or damaged shingles — If you see an area where the wind dislodged asphalt shingles, you may have just a small amount of localized damaged. Call a roofing contractor to check it out, and your roof repair could be a simple fix. At Estes Roofing we'll always explain all your options, and we'll never try to sell you something you don't need.
Wind-damaged flashings — Roof flashing is strips of roofing material that protects areas especially prone to leaks. Most of the time it's made of metal, but it could also be plastic, felt or rubber. You'll find it around your chimney, skylights, vent pipes, valleys, drip edges and other places. If wind damages flashing, your home is vulnerable to the elements.
Gutter granules — Look in the downspouts for your gutter system. If you see a large number of black pebble granules from your shingles, your roof needs help. Those granules are what protects your roof from UV damage, and if wind removes them, your shingles deteriorate fast.
Signs of interior water damage — Look for water spots on your ceilings and in your attic.
Dangers of Leaving Roofing Wind Damage Unaddressed
Don't wait to have an East Texas roofing contractor take a look at your roof. We'll check it out for free, and being proactive will prevent any wind damage from turning into water intrusion. High winds dislodge asphalt shingles. Sometimes they don't come off completely, the wind just pries them loose. You might not notice anything, but the next time there's driving wind and rain, that precipitation could come pouring into your home.
Wind removes shingles, leaving the roof deck and underlayment exposed. When it blows loose shingles back and forth, they crack. Water can seep through breaks in the shingle. Hail leaves dents and knocks granules loose.
If you don't have your roof checked and wind removed, here's what you could experience.
Expensive repairs — A few missing shingles can let in enough water that you have to replace sheetrock and insulation, repaint interior surfaces and replace water-damaged furniture.
Serious water damage — If it goes on long enough, water damage can start to rot structural supports. Wet insulation and building materials take a long time to dry and provide an inviting place for mold to grow. If it's inside your home's walls it can spread through your air conditioning system, but it's extremely difficult to remove.
Dangerous structural issues — If your structural supports rot, eventually your home is vulnerable to collapse.
Lower property value — If you decide to list your home for sale and find an interested buyer, unaddressed roof damage may scare them off. They might offer much less than your asking price or decide to avoid the home altogether.
Roofing Wind Damage and Insurance
Will homeowner's insurance cover wind damage to roofing in East Texas? That's what many homeowners ask when they call us to check their roofing after a storm. Really, it depends on your policy. It's always a good idea to find out what your policy covers now, rather than find out later you don't have what you need.
The Texas Department of Insurance website answers some of the most frequently asked questions about insurance in Texas. If your policy provides coverage for wind, it typically also covers damage to your home by trees and property damage from rain that entered through an opening caused by wind.
Where you could run into trouble is if you leave wind damage unaddressed. If water seeps in over a period of several months and mold grows in sodden areas, your insurance company might not pay for repairs necessary due to neglect.
The best choice is always to have your roof evaluated. It's a free service we offer in the East Texas area that will give you peace of mind and keep any roofing wind damage from becoming a big problem. Contact us online to set up your free roofing evaluation or call (903)707-2219.