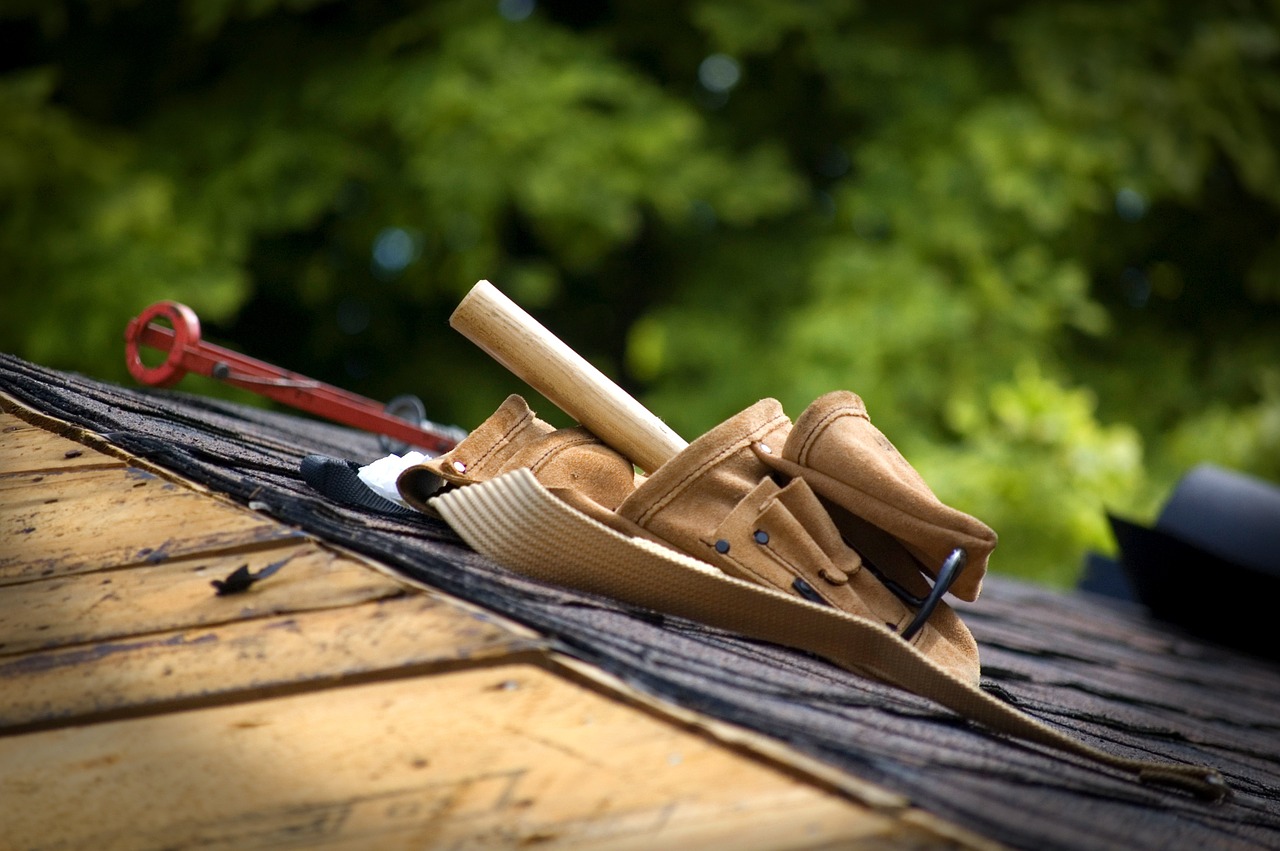 Finding a Trustworthy Tyler Roofing Contractor
While there are a lot of roofing companies in East Texas, they aren't all ethical. When you need professional roofing or roof repair, you're turning your home and your money over to the person you hire. A trustworthy Tyler roofing contractor can be harder to find, but at Estes Roofing, we're here to help.
Why Your Roofing Contractor is So Important
Most people don't give their roof a second thought until there's a problem. If you're like a lot of the customers we've talked to lately, this rainy season might have already revealed a leak or other roofing problem. The weather isn't going to get better in the months ahead, it will probably get worse. Experts predict this winter will be colder than average. That could mean high winds, hail storms, heavy rain and possible snowfall, all of which take their toll on your roof.
When your roof starts to leak, you want to stop it, fast. Your first impulse might be to search online and take the first East Texas roofing contractor that can schedule your appointment. Who you choose is important for a number of reasons.
Fixing a roof leak isn't a simple DIY home repair. It isn't like unstopping a toilet or re-caulking the tub. Your roof is your home's main line of defense. If it fails, moisture could compromise your home's structural integrity. One tiny leak can let in water that seeps into structural supports and causes wood rot over time. The walls, rafters and other parts of your home you most need to preserve could be weakened. If you don't address the problem or you hire someone who doesn't know what they're doing those supports could collapse.
A qualified roofing contractor has experience with complex problems. People get frustrated with healthcare professionals and computer repair technicians who can't offer a quick, inexpensive fix. Those professionals will tell you sometimes fixing internal issues is complicated because there's no rule that says only one thing can go wrong at a time. It's the same with roofing. Your hail damage and missing flashing could both be contributing to your need for roof repair. If you hire the guy who just replaces shingles, he might not know what to do.
The services of a trustworthy Tyler roofing contractor are an investment. A new roof adds curb appeal and improves your home's resale value. Some premium-quality shingles have longer warranties than were available on asphalt shingles a decade ago. A new roof could approve your home's energy efficiency with shingles that reflect solar energy to reduce your summer A/C bill.
On the flip side, if you hire the wrong roofing contractor or trust your roof repair to a general handyman, a lot could go wrong. If they don't fix the problem, you may end up paying for repairs twice. Ongoing leaks could lead to the need for expensive repairs. When you go to sell your home shoddy work could show up during an inspection and stop your home sale in its tracks.
Tyler Roofer Red Flags
Before we talk about how to spot a trustworthy Tyler roofing company, let's look at what you don't want. These are some of the biggest red flags we've seen in the Tyler area.
Your potential roofer charges significantly less than everyone else. Cheap roofing is never cost-effective. If they charge less because they're new to the business, they'll practice their skills on your roof. If they cut costs by using inferior materials, your job won't last as long. This is one of those areas where you get what you pay for, and it's too important to skimp on hiring an expert.
They don't have a local business address. You wouldn't go to a dentist who practiced out of his garage. If your lawyer worked out of his living room it would probably be a warning sign he wasn't running a very successful practice. A roofer who shows up out of nowhere is either new or has something to hide. Think forward to five years from now. What happens if you need them for warranty work and you can't find them? Stick with a Tyler roofing contractor who has established their reputation by consistent good work throughout the community.
They show up at your door without being asked. They're called storm chasers, and they could be dishonest. Some East Texas roofing companies send salesmen door to door in neighborhoods that have recently been hit by storms to drum up business. They might seem to be concerned about potential damage to your home, but their biggest concern is turning your problem into their profit. Some are scam artists who do sub-standard work and move on.
They want cash up front. While even the best East Texas roofing companies may charge a down payment before starting your job, you shouldn't have to pay for a whole new roof until you actually have one. If you hand over a substantial amount of cash, scammers can disappear with it and there's no paper trail.
Signs a Tyler Roofing Contractor Can Be Trusted
So what's the best way to find a Tyler roofer you can trust? Just like there are red flags when someone is not a true professional, there are also signs you can hire with confidence.
An honest roofing contractor has a good reputation in Tyler and the rest of East Texas. They've been in business for a while, they're a local roofing company and they have positive customer reviews. It's great to post customer testimonials on your website, but you should also be able to find customer reviews places like Google and the Better Business Bureau Serving Central East Texas.
A trustworthy Tyler roofing contractor has been around for a while. Month after month, year after year they do solid work that earns referrals and new jobs. They're an established part of the East Texas community, so if you need them, you'll be able to find them. Estes Roofing and Construction has more than 20 years of experience in Tyler roof repairs.
They use quality materials. A knowledgeable Tyler roofing contractor can tell you what type of shingles, flashing, ventilation and underlayment they plan to use on your project. They should know the products they sell well enough to tell you why they use them.
They give reliable estimates. Estimate should include the cost of materials and labor, warranty information and payment arrangements. While contractors might uncover hidden damage not included in the estimate, there should be a plan for addressing that going in.
They give you details in writing. Before they start the job paperwork shows exactly what's covered, what it will cost, how long the job will take and what your warranty will cover.
For more on the selection process, see How to Hire the Best East Texas Roofing Contractor
Call Estes Roofing and Construction
If you're concerned about your roof, Estes Roofing offers professional roof inspection with emergency service available 24/7. Schedule your appointment online or call us a (903)707-2219.