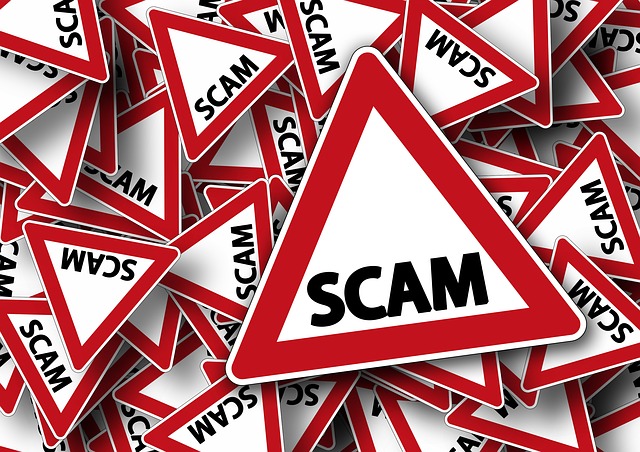 East Texas Roofing Scams (And How to Avoid Them)
East Texas roofing scams happen for two reasons. First, when your roof has problems, you know you can't afford to wait. You're in a hurry to get it fixed, so you don't have a lot of time to do your research. Second, most people have a roof replacement or roof repair once or twice in a lifetime. You don't expect to know all the ins and outs, you just want it done right.
Home and business owners feel stress and pressure over the immediacy of the problem. They also don't have a lot of background information to work with. Scammers prey on that vulnerability to lie, cheat and steal your money.
Common Roofing Scams
News agencies in Tyler, Longview and the DFW area frequently report East Texas roofing scams. An individual or a crew works an area, deceiving home and business owners and taking their money. Sometimes they're brought to justice, but we'll talk about that later. Here are some of the most common types of roofing scams.
Down Payment Roofing Scams
It's normal to require a down payment before starting any kind of home improvement work. Reputable roofing companies give an estimate and walk you through the contract or agreement paperwork. Then they ask for a down payment before they get started. That's normal and acceptable.
When you file a claim with your homeowner's insurance, your adjuster will visit to take a look at your roof. If your insurance company approves your claim, they'll send you a check for a portion or all of the replacement cost. That money is meant to go toward your roof repair or roof replacement cost.
Scammers know this and use that knowledge to work their scam. They say they need to buy materials or pay their crew. They might ask you to cash the check your insurance company gives you or pay upfront out of your own funds. Then they disappear.
Avoid this type of scam by first doing your homework. Choose a trustworthy East Texas roofing company with a local address who has been providing roof repair and roof replacement in the area for some years. Check with a few of their customers. You might also request they deliver your roofing materials before you release funds. Also, be wary of roofing contractors who offer a price that seems too good to be true. They could be hoping you'll jump on their offer and not ask questions about their background or ability to deliver.
Door to Door Roof Inspector Scams
In this scam, a salesman knocks on your door and offers to inspect your roof. These scammers target older neighborhoods, where homeowners would expect their roof might need some work.
Roof inspections are legitimate. Sometimes Estes Roofing employees see signs of damage, we'll stop by and let the homeowner know. It becomes a scam when the person who knocks on your door isn't going to do top quality work at fair market value.
Door to door roof scammers sometimes report damage that isn't there. They say your roof needs to be replaced when it still has years of life left in it. They might show you photos of damage that don't even come from your roof. Or, scammers actually create damage when they're performing the "inspection."
Again, the best way to avoid this type of scam is to research the company doing the work. Check reputation and references and go with a trustworthy roofing company like Estes Roofing.
Storm Chasers
When a tornado, hail storm or other severe weather sweeps through a neighborhood, scammers follow. They operate in a way that's similar to the door to door roof inspector. The news reports bad weather in certain areas or neighborhoods, and they use that to target homeowners. They show up when you don't call or expect them and tell you there's most likely a problem with your roof because of recent bad weather.
You remember how bad the last storm system was, so you're not surprised if they tell you your roof was damaged. That damage may or may not be real. Always check references before you hire them for roof repairs or a roof replacement.
Deductible Manipulators
Sometimes a roofing contractor will suggest homeowners commit insurance fraud. They offer to give you two invoices, one for a low amount and the other to submit to your insurance company. They seem like they're trying to help you out, but they're trying to earn your business in a way that could get you in trouble. Since you're the one who submits the fraudulent invoice to your insurance company, you're the one they'll prosecute.
If a roofer says he or she will help you work the numbers so you don't have to pay your deductible, that should be a red flag. Same thing if a roofer says he or she just won't collect a final payment so you can keep some of the money your insurance company provides.
Recent East Texas Roofing Scams
The Better Business Bureau serving Central East Texas provides reports and reviews for roofing contractors. They recently warned East Texans about a roofing company that seemed professional, so homeowners trusted him with thousands of dollars. In one case, he took six months to complete the work. In others, he didn't deliver any materials or start on the job. News agency KETK warned last year about storm chasers that work the area after turbulent spring weather.
Trustworthy Roofing Contractors in East Texas
Estes Roofing is a strong, stable company that has been doing business in the East Texas area for 22 years. When you check our reviews through Google, Facebook and other directory services, you find one rave review after another because we deliver what we promise. We don't charge anything for a roof inspection, and we'll never try to sell you a roof repair or roof replacement you don't need. We have an A+ rating with the Better Business Bureau because we take customer service seriously. If you need a roofing expert, get in touch with the East Texas roofing contractors you can trust.