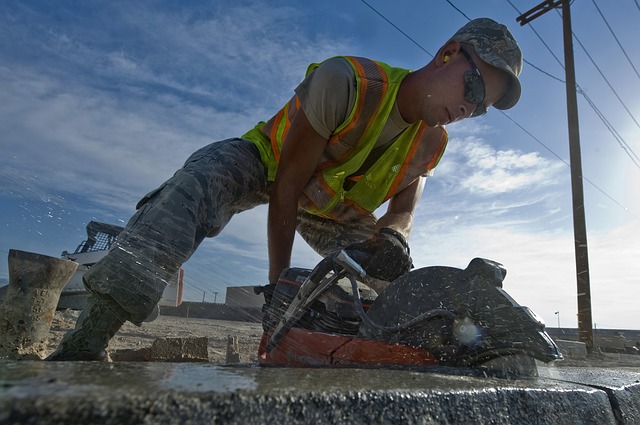 Choosing the Best East Texas Remodeling Contractor
Estes Roofing is known for being the best Tyler area roofing contractor, but did you know we have a reputation for being the best East Texas remodeling contractors as well?
If you're looking for a trustworthy remodeling contractor, the stakes are high and the choices are many. Most people start trying to figure out how much they can get for the money they have available. Then they start to compare what each contractor offers.
Avoid Problems From the Beginning
Hiring the best East Texas remodeling contractor might be the most important decision you make for the whole process. When a problem comes up during a remodel, unfortunately the top complaints have to do with the contractor. If you have an issue once construction is finished, that's also who you'll need to contact for help.
A survey by the Consumer Federation of America found a high number of homeowners feel like they made the wrong choice. Sixty-three percent had complaints, and 48 percent wouldn't hire that contractor again.
At Estes Roofing, we're homeowners too. We work all over the area, and we see contractor mistakes that make us cringe, because they could have been avoided. When you trust us to work on your home, we give our best 100 percent of the time. Here's what we recommend when you're trying to choose the best East Texas remodeling contractor.
Ask Friends and Family Members
Chances are, you know someone who went through the remodeling process in the last few years. Ask around or look for recommendations on social media.
Online research is great, and we recommend that too, but start here. It's best if you can get a name from someone you know. It doesn't take integrity to create a flashy online advertisement, and online reviews can be faked.
If you get a name or names from friends and family members, move on to checking out their reputation.
Check With the BBB Serving Central East Texas
The local branch of the Better Business Bureau has great online resources for choosing the best East Texas remodeling contractor. They're easy to use, and they don't receive any extra money if you hire one contractor over the other.
Go to the BBB Serving Central East Texas website and type what you're looking for. In this case, you'd enter remodeling contractor or something similar. In the box right next to it, select your town if you're looking for someone within a few miles. Then click "search."
On the next screen, you'll have the option to choose only BBB Accredited businesses and sort by contractor type and rating. To be accredited, businesses must meet a long list of BBB standards for accountability, honesty in advertising, customer service and integrity.
Also, BBB reviews only come from verified customers. If you read praise or complaints, you know they're from people who actually did business with that entity, not friends, family members or competitors running a smear campaign.
Estes Roofing is a BBB Accredited business with an A+ (the highest possible) rating.
Look for Other Reputation Indicators
Look for local awards or recognition that business has received. For example, Estes Roofing just received the 2019 Locals Love Us award, one that's decided by area residents.
When you read online reviews, evaluate what people say they or dislike and how the business responds. Sometimes a negative review isn't a bad thing if the business responds appropriately. The best East Texas roofing contractor is responsive and customer-oriented.
Once you've gotten recommendations from trustworthy sources and researched them online, hopefully you've narrowed down your list. Next, it's time to start interviewing those to find the very best choice for your project.
Interview Remodeling Contractors
From the very first contact, look for contractors who are responsive. You're going to have a few who start off strong and promise to get you information or schedule an appointment, then they fall off the face of the planet for a while.
Cross their names off your list. If that's how they communicate in the beginning, things will get even worse once you've committed. You could end up having given them a sizeable chunk of money and allowing demolition to start, then have them disappear until they're ready to contact you again.
When you do speak with contractors, ask questions like the following:
Can you describe your system or process for remodels like mine?
How can you help with ideas and design?
Who will I talk to when I have questions or concerns?
How should I get in touch, and what kind of response time can I expect?
What hours will you work on my project?
If I disagree with how things are being done, what's your dispute resolution process?
What permits will I need and who is responsible for obtaining them?
How many similar projects would you say you completed in the last year?
For how many of those projects can you provide references?
Interview Red Flags
The best East Texas remodeling contractor has answered all these questions before multiple times. He or she already has systems and processes in place, and they'll be comfortable describing them. If you feel like your questions catch them off guard or make them defensive, move on to the next choice.
Also, watch out for contractors who say they completed a high number of similar projects, but they can only provide you with a few references. That could mean the majority of their customers weren't satisfied with the end result.
Talk to Past Clients
Homeowners often kick themselves later when they don't complete this step. Sometimes contractors hand over a list of names and addresses, and homeowners just look it over. Just because someone's name is on a list doesn't mean they were happy with the work they received.
Call and talk to people to make sure you're hiring the best East Texas remodeling contractor available. Ask about their communication, work quality and pricing. If they seem willing, you might even ask if you can take a look at the work they did.
Compare Pricing
We put this last, because price only matters if you're getting what you pay for. However, it still matters. Be careful about major discrepancies between contractors.
If one is much more expensive (or much cheaper) than the others, ask why there is such a difference. Cheap prices often indicate cheap materials. High numbers might indicate you're getting extreme quality, but they could also mean you're paying more for that builder's name.
Hire the Best East Texas Remodeling Contractor
At Estes Roofing, we've been serving East Texas for more than 20 years. We have two decades of remodeling experience and a long list of satisfied customers. Request a quote or get in touch to find out how we can help with your home remodeling needs.