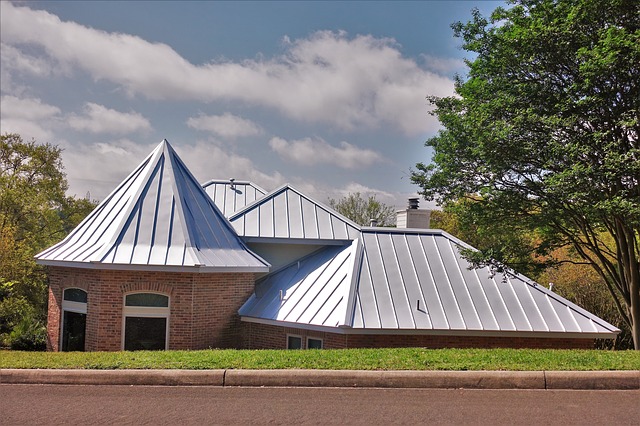 7 Common Metal Roofing Questions Answered
In the past decade, the way people think of metal roofing has completely changed. A metal roof used to be considered quaint and old fashioned. They were for old people, old homes and old storage sheds. Now, they're one of the most popular types of roofing for a number of reasons. They're no longer just for outbuildings, you see metal roofing on everything from commercial construction to multi-million dollar homes.
We get a lot of questions about metal roofing. Because metal roofs have changed so much, people wonder how much value they add to a home or business. East Texans ask about the benefits and drawbacks, and they're curious about what they'll experience after installation. We've answered some of the most common metal roofing questions here, but you may have some we don't address. Feel free to send them through our contact form or message us through our Facebook page.
What Are Metal Roofing Benefits?
When East Texas home and business owners start planning new construction or they're looking at a roof replacement, they want to know what metal roofing will give them other types of roofing material won't. Metal roofing is significantly more expensive than asphalt shingles, so the pros have to outweigh the cons. Here are some of the reasons we love metal roofing and think you will too.
Metal roofing looks impressive – It has clean lines and colors that don't fade. Asphalt shingles start to look worn over time. Metal roofing stays looking great.
It lasts a lifetime – Metal roofs installed correctly will last 40 to 70 years. Most likely, if you install a metal roof, you'll never have to re-roof your home or business. If you plan to stay in your location, that makes metal roofing more cost-effective than re-roofing every 15-20 years.
Fire safety – Metal roofs aren't combustible. They won't catch on fire, and may also qualify you for a discount on your homeowner's insurance.
Recyclable – If one day you decide to replace your metal roof, 100 percent of it can be recycled. In contrast, used asphalt shingles are 100 percent trash that ends up in a landfill.
Severe weather resistant – Metal roofing is built to sustain high wind gusts. It also doesn't crack or split from hail.
Energy efficient – Metal roofs reflect back the sun's heat. Some colors are more energy-efficient than others, but all metal roofing provides improved energy efficiency over old asphalt shingles.
Will I Be Able to Use my Cell Phone if I Have a Metal Roof?
This is probably the most frequently asked questions about metal roofing. You don't want to pay for top-of-the-line roofing materials, install the roof you're going to live under the rest of your life, then find out you can't use your cell inside. We've installed metal roofs all over East Texas, and we've found for most people cell service still works great.
Think about it. You have probably used your cell phone under metal roofing all over town. If you've ever checked social media while sitting at Stanley's Bar-B-Q, streamed music at Woodcreek Athletic Club or checked reviews inside the Tyler Lowe's, your phone worked normally. You probably forgot you had a metal roof over your head.
The only time you might have a problem is when cell phone reception is already sketchy. If your kitchen is a dead zone or your phone already has issues certain places on your property, a metal roof isn't going to help. However, you still might be able to use a cell phone booster to get that outside signal into your home for better reception.
Does Metal Roofing Attract Lightning?
No. Lightning will always be drawn to the highest structure in an area. If that's your roof, lightning will strike no matter what it's made of. The Metal Construction Association released a technical bulletin stating that metal roofing is actually the best type of material in case of a lightning strike. Metal is a conductor, so electricity flows right through. There's a reduced risk of fire, explosion and threat to human life.
Are Metal Roofs Noisy?
Maybe you're thinking of a time when you took shelter in an outbuilding with a metal roof. When there's just a thin sheet of metal between you and the downpour, the racket is deafening! Rain rattles sheet metal against rafters, amplifying sound. That's not what it sounds like inside a home with metal roofing.
Inside, you typically won't hear any more noise from weather than you would with asphalt shingles. When we install your roof, we'll put it over solid decking with a protective underlayment. That and your attic insulation absorb noise so inside is cozy and quiet.
What Style Home Looks Good With Metal Roofing?
You're probably picturing metal roofs that have vertical panels. Standing-seam panels can stretch from your roof's ridge to its gutters, and they look great on almost any type of construction. What you may not realize is how many other colors, styles, materials and finishes metal roofing comes in. It can be made to mimic the look of regular shingles, clay tiles or cedar shake. You see it most frequently in steel, but roofs might also be made of copper or aluminum. Also, we can order roofing materials in almost any color.
Because there are so many options, metal roofing goes with any style home. Our roofing experts can walk you through the available choices and help you decide the best ones for your architecture and budget.
Do Metal Roofs Fade or Rust?
Estes Roofing installs metal roofing panels coated with high-performance paint that's engineered to last as long as you own your roof. You'll never have to repaint it and colors will stay vivid. High-tech protective coatings also make your roof rust-resistant.
How do I Get More Information?
It's good to do online research to find out your options, but you get to the point where you have questions specific to your situation. Estes Roofing provides free roofing evaluations where we look at your home or business, then sit down to talk about your needs. We're happy to provide information, then let you think through what's best. Schedule an appointment when you get in touch today.