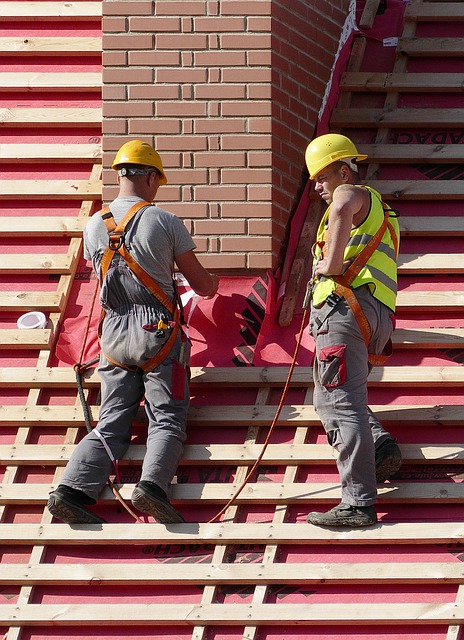 15 Questions to Ask Your Residential Roofing Contractor
If you're looking for a residential roofing contractor, most likely it's because your roof has problems. You want someone who will put your roofing needs at the top of their list and who will do the job right the first time. Find a trustworthy roofer by asking these 15 questions.
What's The Business Address for Your Roofing Company?
Choose a residential roofing contractor who can provide a physical business address in East Texas, and who has had one for at least a few years.
New roofing companies spring up every month. The good ones stay busy and make enough money to need space for employees and materials.
If someone is working out of their garage, that indicates an issue. If they're new, they don't have the experience you need. If they don't do enough roofing to merit a business facility, you'd be better off choosing someone else. There's no guarantee they'll be around if you discover problems when the job is done or you need warranty work later.
Plus, when storms sweep through East Texas, scammers from out of town follow. If a roofing contractor gives you a post office box or an out of town address, thank them for their time and move on.
How Much Residential Roofing Contractor Experience Do You Have?
Again, you don't want someone to learn roofing basics while they're installing your new roof. Estes Roofing has been serving Tyler and East Texas for more than 23 years.
What References Can You Provide?
Read online reviews, but also ask to speak with recent customers. Online reviews can be faked.
When you get a list of references, actually call them. Don't just look at their address and assume the roofing company is reputable because the homeowners live in a nice part of town. It's also a good idea to drive by and actually look at completed roofs.
How Do You Screen and Train Employees?
When you hire a roofing company, you give workers access to your home and your family. Hire a roofing company that conducts background checks to make sure no one with a criminal history steps foot on your property.
Professional roofing contractors attend ongoing training to stay informed on industry developments and best practices. Estes Roofing is GAF Certified, which means our company went through training and certification to meet a stringent set of standards.
What Info Will My Written Proposal Include?
When your residential roofing contractor gives you a bid, it should include the following:
The work crews will complete
What that work costs
How the roofing company's warranties work
The time frame for completing the job
Payment terms
How Much Money Will You Require In Advance?
Never pay for everything up front. Some contractors deliver roofing materials and ask for a down payment to cover them upon delivery. Your contract should include a payment schedule that allows you to pay for the bulk of the work upon completion.
What Warranties Do You Offer?
A qualified residential roofing contractor can explain how both materials and workmanship are covered. Typically the manufacturer covers any problems you encounter with defective materials. If installation caused the problem, your roofing contractor covers that. Some warranties end after the first year, others extend much longer.
How Will You Protect My Property During Roof Repair or Roof Replacement?
Roof repair and roof replacement can both get messy. Workers could damage your yard, hedges, windows and vehicles if they're not careful. A trustworthy roofing contractor has a plan to protect your property from damage.
Experience helps. After decades of roofing, our contractors know what to do and what not to do. Still, we take precautions with every home. We cover vulnerable objects, and we follow an extensive cleanup checklist before we leave.
What Types of Insurance Do You Carry?
A trustworthy roofing company carries both worker's compensation and general liability insurance policies. Worker's compensation takes care of medical bills and rehabilitation for roofers if they get hurt while they're completing the job. General liability insurance covers your home and the rest of your property. Don't just ask whether or not they have insurance, ask to see proof.
Do You Recommend Removing My Old Roof?
Sometimes roofers will offer to shingle over existing materials. It costs less, since they don't have to spend time tearing off you old roof. However, a roofer who knows his stuff will always recommend removing old shingles. They could be hiding damage you can't see, and covering it up won't make it go away.
What Types of Issues Will Increase The Cost of My Roofing Job?
If your residential roofing contractor sees issues in need of repair, he or she will include that in your bid. However, sometimes roofers remove existing materials and discover leaks or soft spots underneath. Before you sign a contract, find out how the contractor will approach contingencies. They should be able to give you some rough figures. For example, if they discover damaged decking, they can tell you the price per sheet and the hourly labor you'll incur.
Do You Use Roofing Subcontractors?
If your residential roofing contractor answers yes, you'll want to ask all the same questions about that company as well.
How Do You Handle Used Roofing Materials?
Cleanup is part of the job. If you're having a roof replacement, the contractor should have some type of container to contain what roofers tear off. They should also remove the container and take responsibility for content disposal once they finish installing your roof.
Ask also where they'll place the container and what damage it might cause. If it kills your grass or cracks your driveway, will the roofing company repair the damage?
What If It Rains?
It's East Texas. We have blue skies one minute, driving rain the next. Experienced roofers have worked here long enough to come prepared. If there's a high chance of rain, they'll put your job off for another day. If it starts to sprinkle once they've started, they'll quickly cover exposed surfaces with plastic to make sure your home's interior stays dry.
Do You Provide A Free Estimate?
If the residential roofing contractor you're considering answers all of the above to your satisfaction, they might be the one for you. Estes Roofing always provides free roof evaluations and estimates. Get in touch to schedule yours today.