Roof Maintenance Tyler, Texas
Your roof experiences every day wear and tear through the process of natural aging and exposure to the elements. If maintenance services are not completed on a regular basis, the service life of the roof will be greatly reduced and the roof warranty may become void. The service life of any well-maintained roof will be longer if it is properly taken care of.
What We Do
We carefully inspect the roof for any visible signs of damage and list all necessary repairs. We check all pipes, vents, corners, drains, gutters, skylights, AC ducts, iron supports, metal flashings, etc. Once we have the list of deficient items we proceed with creating a suitable yearly maintenance program that will proactively address the issues related to the roof. We then provide you with an estimate for any necessary repairs and the cost for the yearly maintenance program. Our yearly maintenance program will include the least one emergency visit per year at no additional charge and will involve troubleshooting and repair of the roof leak in question. If during our roof maintenance we find any issue that requires additional attention and that is not covered by the yearly roof maintenance program, we then present you with a proposal for correcting such issue(s) before it becomes a bigger problem.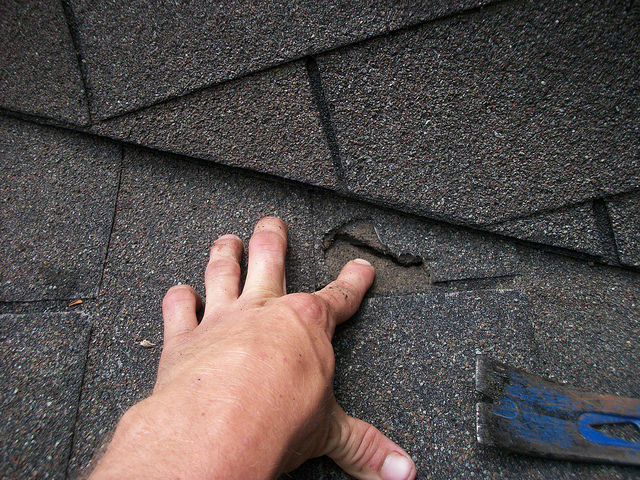 Roofing Done Right the Very First Time
Too often do we hear the story of customers being overcharged and under serviced by other roofing companies. Estes Roofing and construction has an extensive record of being straightforward and dependable with our clients. Schedule an appointment with us to find out how we can help!
Advantages of having a Roof Maintenance Program in place:
Keeps you informed of the overall condition of the roof
Prevents costly surprises from occurring
Buys you time to build up a budget before major repairs are needed
Most importantly, will help you save thousands of dollars in interior damage and potential health-related hazards
An Estes Roofing Maintenance Program will provide you with free emergency service in case of leaks
4 Reasons Why You Should Maintain Your Roof
Roof Leaks
Similar to how a dam restricts water flow, moss and debris can do the same thing on your roof. Unlike dams, this is usually not beneficial to you or anyone else. When debris and moss collect on your roof and clog up the natural water channels in your roof it can divert water to places it is not meant to go. This can result in unnecessary leaks.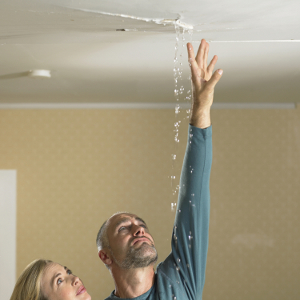 Roof Failure
When roofing materials are designed they are tested against normal elements. These are wind, rain, UV Rays and acid rain. They do not, however, test for moss and debris collecting on them. In fact, most roofing manufacturers put exclusions in their warranties if the roof is not maintained. This is because of the prior issue of water diversion. But also the erosion that moss and debris can cause. Especially for asphalt roofing shingles.When moss grows on the roof it's tiny tentacles can grab and dislodge the granules on top of the roof that reflects the UV rays and prolong the life of the roof. When debris is left on the roof it can enhance the growth of moss. It also traps moisture which causes loss of granules as well. For wood shakes it promotes decay of the wood.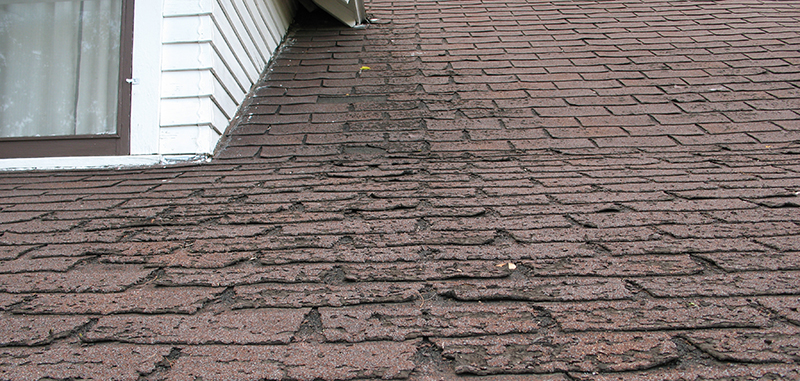 Gutter Failure
The gutters on your home are traditionally nailed into place. The nails go into the ends of the rafters that support your roof. When debris is allowed to collect and build up in your gutters, the weight can actually pull the gutter away from the house. This can allow water to run behind the gutter which can decay the structure of your roof. It can also cause erosion and basement/crawlspace leaks. When the nails are pulled away from the house, the hole that is left will not hold the nail when it is driven back in. This causes the need for expensive gutter adjustment or replacement.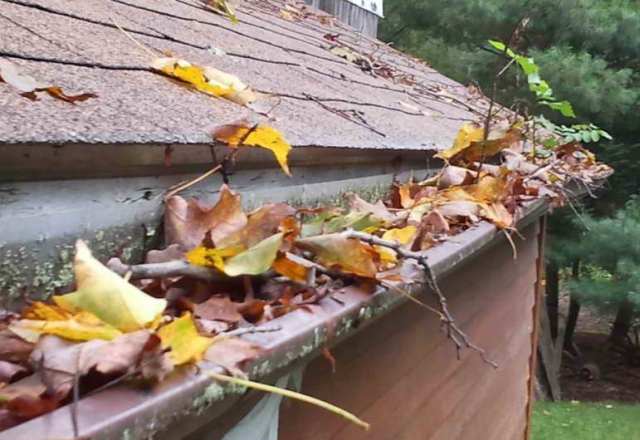 Curb Appeal
Apart from all of the functional issues that moss and debris cause, it also looks darn ugly! One of the most important factors in selling a home is the outside appearance. Many people do not consider the fact that your roof makes up 25-50% of the aesthetic of their home's exterior. Not only does this affect your home's appeal, it can also affect its valuation.
If your roof is suffering from algae, moss, or excess tree debris contact us at (903) 707-2219 for a free evaluation. We will determine what if anything your roof needs to be healthy.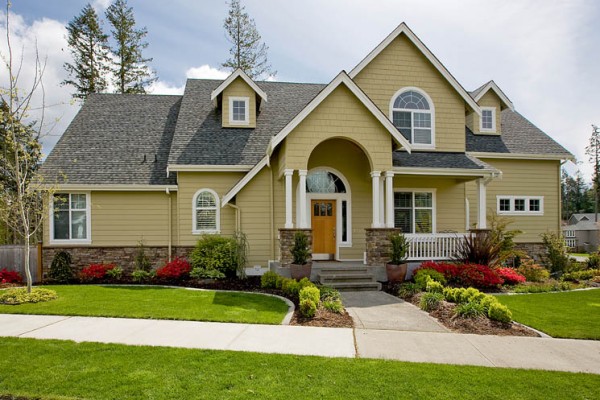 Avoid Costly Roof Repairs With Scheduled Maintenance
You can greatly extend the life of your roof and avoid costly emergency roof repairs with an Estes Roofing Maintenance Plan. Contact Us to get a FREE Quote on your personalized roofing maintenance plan!
The following items can adversely affect your roof:
Weather Conditions (Hail, Sun, Rain, Snow, Ice, Wind)
Poor Design, Defective Materials & Roof Installation
Failure to Maintain or Repair the Roof (Neglect)
Roof Top Contaminants (Oil, Grease, Fuels, Fluids, HVAC Discharges)
Building & Roof Movement & Expansion
Building Improvements (Additions, Satellite & Data Dishes, etc.)
Contractor Damage/Foot Traffic (Dropped tools, etc.)
Deck Deflections (Ponding)
Clogged Drains and Scuppers
Defective Flashing's and Penetrations
Roof Maintenance is the regular scheduling of tasks to keep a roof in a watertight condition. A roof maintenance program will protect the longevity of the roof. Roof Maintenance items include inspecting and cleaning the roofing substrates, gutters and drains, sealing through roof penetrations, checking for open seams, wall flashings, support blocks, and scuppers. It is the continued maintenance of these items that will keep your property watertight and extend the roof's expected service life. Roof Maintenance includes the maintenance and repairs of other rooftop components as well. Some of the other maintenance and repair of the rooftop components will include sealing HVAC ductwork, exposed wood components, and skylight.
Why start a Roof Maintenance Program?
Starting a Roof Maintenance Plan is important for maintaining your roofs and avoiding costly emergency repairs and allowing you to control your annual maintenance budget and help plan future capital expenditures. An Estes Roofing and Construction Maintenance Program helps you develop a "Pro-Active" roof program and saves you money in the long run, giving you a leak free roof during the rainy season and extending the service life of your roof.