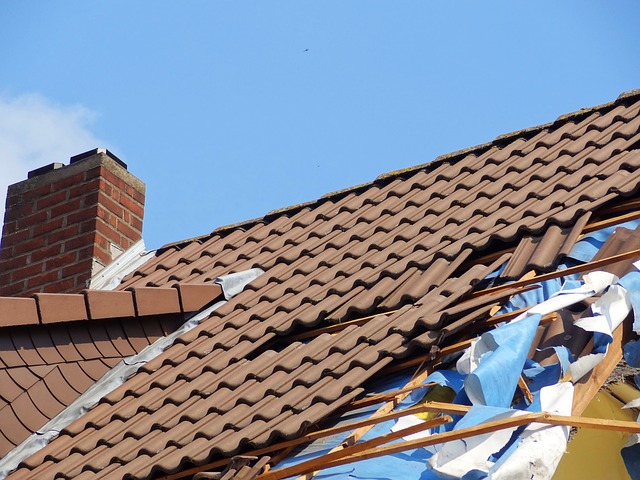 Understanding Roofing Storm Damage When You Live in East Texas
Last night severe weather swept through our part of Texas, bringing high winds and damaging hail. Some of you woke up this morning to see golf-ball sized hail on your Facebook feed. Others of you woke up to find evidence of the storm on your car or your roof.
If you need roof repair or roof replacement today, we're ready to help. Estes Roofing provides storm damage roof repair in Tyler, Longview, Whitehouse and as far away as the Dallas area. If you were one of the Texas residents hit hard by last night's storm, call us at (903)707-2219.
Even if you weren't impacted by last night's storm, severe weather and storm damage are a threat for all East Texas home and business owners. Here's what you need to know about storm damage to your roofing if you live in East Texas.
Storm Damage From Wind
For such a tranquil, serene looking area, we have astonishingly high wind gusts. High winds can rip off shingles, flashing and gutters. You might not realize what has happened until the next time it rains and you discover a leak. There are several ways wind can damage your roofing.
Lifting – Sometimes high winds rush along your asphalt shingles and lift them slightly away, loosening the nails and sealant that fasten them in place. From the ground, it may look like your shingles are still doing their job, but when the seal breaks, water can get through.
Blowing debris – Obviously, if a tree or large branch falls on your roof, you should call a roofing professional for roof repair or roof replacement. However, smaller debris can also puncture shingles and scrape away asphalt granules. Be sure you cut back any overhanging limbs so they can't damage roofing during high winds.
Dislodging roofing materials – When high winds catch the corner of your asphalt shingles, metal flashing or gutters, it may come loose. Older roofing materials are more susceptible to wind damage because they may have deteriorated over time.
Since we serve East Texas, this article isn't going to focus on damage from hurricanes, but our neighbors on the Gulf Coast face that severe threat. Hurricane winds can tear off whole rooftops, and storm debris creates extensive and costly damage.
We do face the destructive force of tornados. Estes Roofing has experience helping East Texans rebuild after severe weather assaults.
Roofing Storm Damage From Hail
When thunderstorms sweep across Texas, sometimes upward air currents push precipitation to areas of high altitude where it freezes. Frozen particles move a bit like popping popcorn, dropping and rising again to freeze some more. They gain size and weight until they become too big and heavy to stay airborne, then they plummet to the earth as hail.
It's an intriguing process until that hail falls on your property and causes damage. Sometimes that damage is obvious, like when you walk out into the parking lot and your car has dents and dings that make you sick. Other times it takes a trained eye to find. Roofing hail damage isn't always evident from the ground, but it's a serious threat to your home's main defense system.
Where to Look for Roofing Storm Damage From Hail
Check these areas to look for possible hail damage. Keep in mind we're always available to send an expert for a free evaluation.
Gutters and downspouts – Dents from hail are a little easier to see on gutters and downspouts because they're typically made of metal, so the damage is more visible. If your gutters have dings from hail, your roof probably does too.
Windowsills and siding – These are also easier to inspect because they're closer to eye level.
Exposed metal surfaces – Look at any decorative metal around your home. Check the top of your mailbox and your outdoor heating and cooling equipment. Look at metal patio furniture and any vehicles that were parked outside during the storm.
Decks and railing – Evidence of hail damage on your deck is a good sign your roof also needs help.
Roof features – Skylights, chimney caps and other features might have craters from impact.
Gutter and Siding Damage
Your roof isn't the only part of your home that's susceptible to damage from hail, wind or other severe weather. Sometimes hail drives right through siding, creating punctures. If your siding is wood, it chips away paint, exposing bare surfaces beneath.
Hail and flying debris can also puncture gutters. When gutters are no longer intact, they can't carry water away from your home's foundation.
Insurance and Storm Damage
If your home was damaged, your first thought is probably about how to protect and secure your property. Your second most likely has to do with how to pay for repairs.
In most cases, homeowner's insurance will pay for storm damage repair. That's why you have it in the first place.
Verisk gathers data for insurance companies and provides reports on trends. Their 2017 report found Texas is one of the top states in which property owners experience hail damage. The state also experiences high numbers when it comes to wind damage. Homeowner's insurance typically covers the following:
Damage from water and ice – If storm damage causes a leak and water gets in your home, insurance will typically pay for repairs. It also covers things like a frozen pipe bursting. However, flooding from outside sources like a rising lake typically requires a separate policy.
Storm damage from lightning – If an electrical storm causes a power surge in your home or lightning strike damages your property, insurance will typically pay for repairs.
Fallen trees – When severe weather pushes over a tree and it damages your roof, file a claim.
Wind damage – All the types of roofing damage we discussed above should be covered under your homeowner's insurance policy.
Hail damage – Insurance companies are motivated to replace hail damage roofing because it protects you from more extensive, costly damage in the future.
Tornado damage – Roofing repair costs after a tornado are almost always covered.
We talk more about what is and isn't covered in our article on roofing and homeowner's insurance in East Texas.
Storm Damage Repair for Roofing in East Texas
When tragedy strikes, we're the East Texas roofing contractors you can trust. If you suspect you've experienced storm damage, call for a free roof evaluation or schedule an appointment online.