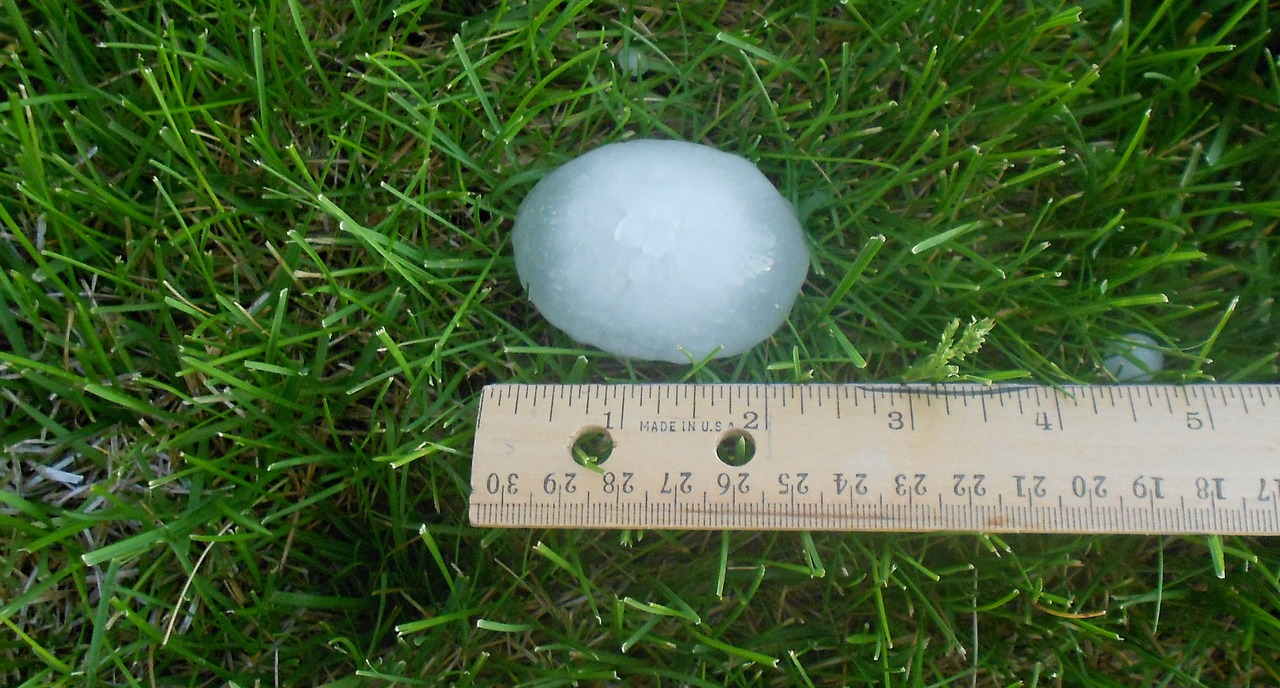 How Do I Know if My Roof Has Hail Damage?
It comes with no warning and does extensive damage in seconds. Often by the time you notice it's hailing, it's too late to do anything to protect what's yours. East Texas has a high incidence of severe weather with driving winds that also hurl debris. If storms damaged your home, you may be in need of a roof repair or roof replacement.
East Texas Hail Statistics
A recent report by analytics firm Verisk showed Texas has the highest estimated number of properties affected by hail. The nationwide study found 1.3 million homes were damaged by hail in the preceding 12 months.
The website Interactive Hail Maps reports hail strikes within 10 miles of a city's center. In 2018, the largest hail reported in Tyler was 1.75 inches in diameter. Zip code 75703 experienced the highest number of damaging hail reports.
According to their site, so far this year Tyler experienced 29 reports of on-the-ground hail. Doppler radar detected hail in the area on 48 occasions. Whitehouse, Lindale, Bullard Brownsboro have also experienced severe weather containing hail.
What Size Hail Will Damage a Roof?
Hail size is often compared to everyday objects. Pea-sized hail is about a quarter of an inch in diameter or about the size of your fingernail. Marble sized hail measures up to half an inch.
Meteorologists use pocket change to describe hail. That can be confusing, but whether it's a penny, nickel or quarter it measures 3/4 to a whole inch. That's big enough to cause damage.
Golf ball sized hail measures 1 1/2 inches across. Tennis ball sized hail is 2 1/2 inches or more. Baseball-sized hail is similar. If any of those are falling, put down your ruler and seek shelter, then call a roofing contractor when it's over.
Signs of Hail Damage
You don't have to get on your roof to check for hail damage. That's best left to a qualified roofing contractor. Instead, look for these tell-tale signs you might need roof repair or a roof replacement.
Dented gutters
Windowsill or siding damage
Dents on your outdoor air conditioner
Pockmarks on other outdoor structures like a metal shed, patio cover or mailbox.
Damaged wood on decks or patio furniture
Dented roof vents, flashing or metal valleys
Cracked skylights
Hail Damage on Shingles
It often takes an experienced eye to spot hail damage on asphalt shingles. From the ground, it can blend. You might see spots where the shingle looks darker or mat that appears shiny.
What our roofing contractors look for is the dents hail makes upon impact and places where surface granules have been knocked away. It takes a lot of force to knock those tiny pebbles loose, and when they're missing your shingle is compromised.
When you call for a roofing inspection, if you have hail damage we'll take pictures so you can see the damage for yourself. They'll also act as evidence for your insurance agent.
Metal Roof Hail Damage
Metal roofs are tough. They're highly resistant to hail damage. Even extremely large hail might leave a dent but is very unlikely to penetrate. Normal sized hail usually won't even leave a dent. However, if we've had a hailstorm and you're concerned about your metal roof, give us a call. We're happy to inspect.
What Happens If You Don't Address Roof Hail Damage?
If you can't see cracked shingles or places of your roof that are missing big chunks of asphalt, is it really so bad to wait to replace a hail damaged roof? Should you put it off just in case another hail storm comes through, just to get as much life out of your roof as possible?
A hail damaged roof isn't something you should ignore. Once those shingle granules get knocked off, the damage accelerates even if your roof doesn't experience any more hail for years.
Pounding East Texas rain washes those granules into gutters. Shingles are vulnerable to the sun's ultraviolet rays. They become brittle. During cold months they expand and contract, cracking and curling as the damage spreads.
Hail's effects on your shingles might not show up right away. The damage starts as soon as hail strikes and it doesn't stop until you have a roof repair or roof replacement.
Does Insurance Cover Hail Damage?
Hail damage is typically covered by standard home insurance in Texas. Like everything to do with insurance, that coverage depends on where you live, the extent of the damage and how your policy is set up.
Hail damage falls under the "Acts of God" category. It's similar to a tornado, lightning strike or another severe weather event completely out of your control. If you make a claim in response to one of these events, it usually doesn't result in an increase in premiums.
Some carriers evaluate your wind and hail deductible based on the roof's age. Your agent should be able to explain current replacement cost policies.
Free Hail Damage Inspection
Estes Roofing and Construction has roofing contractors you can trust, with experts in Tyler, Bullard, Troup, Whitehouse, Lindale, Longview and all of East Texas. If severe weather swept through your neighborhood, schedule an appointment. We even offer 24/7 emergency service for all your roof repair needs.