Your Satisfaction is Our Top Priority
The Tyler Roofing and Construction Company You Can Trust
Welcome to Estes Roofing & Construction
Estes Roofing and Construction has been serving Tyler with superior roofing and maintenance services for decades. Every new roof project is supervised from start to finish and our highly skilled professional roofers work diligently to provide our clients with beautiful, trouble-free roofs. We only use premium, top-quality materials and offer a variety of warranties to give you peace of mind.
If you are looking for a roofing company that holds itself to a higher standard and never waivers from its commitment to excellence look no further! Here at Estes Roofing, we are 100% committed to providing you with the best roofing experience from start to finish.
From our well-trained roofing experts to our properly maintained trucks and equipment, you will notice the difference the minute we show up. Our well-prepared roof consultants come equipped to provide you with a firm estimate within minutes of our arrival. Our commitment to providing you with the best roofing experience will not stop there. Once we start your job our friendly and experienced supervisors will always be on site to answer any questions and to keep you well informed of our progress. During the course of the project, we will always maintain a clean and safe work site. No matter what stage of the project we are in, at the end of each work day we make sure to clean all debris and remove all materials and equipment from the ground level staging area. Once the roof work is done we take several steps to make sure we are not forgetting something. Each project supervisor is given a completion punch list that includes ensuring the job site is clean in addition to a wide variety of workmanship quality control issues before the job is deemed complete.
Professional Roofing
We offer a full range of professional roofing, construction, and building experience for all of your residential and commercial roofing needs.
Satisfaction Guaranteed
Customer satisfaction is a top priority for Estes Roofing and Construction, to prove it we provide a Workmanship Warranty for up to 5 years.
Affordable Price
From our free roof inspections to our full insurance assistance with all claims, Estes Roofing strives to be your affordable roofing contractor.
Roofers You Can Trust
Tyler Residential and Commercial Roofing
Estes Roofing and Construction is the reliable roofing contractor of Tyler, Longview and the entire East Texas Area. We are the dependable, family owned choice for all of your premier roofing needs whether Residential Roofing or Commercial Roofing. Our award winning roofers strive for excellence in quality and customer service while providing an affordable price tag.
Estes Roofing and Construction provides professional roofing including commercial roofing, residential roofing, roofing repairs and sheet metal fabrication services throughout Tyler and East Texas.
We are more than just another local Tyler roofing contractor.  We have the experience, safety record, equipment and manpower to handle any large scale roofing project.  We are also licensed and fully bonded and hold a A+ Rating with the BBB.
Roofing Done Right the Very First Time
Too often do we hear the story of customers being overcharged and under serviced by other roofing companies. Estes Roofing and construction has an extensive record of being straightforward and dependable with our clients. Schedule an appointment with us to find out how we can help!
Work With The Best
Why Choose Estes Roofing and Construction?
Experience
There is no better way to judge future performance than by past success. Our long list of successful projects throughout Tyler, Longview, Lindale and East Texas as well as our satisfied customers testifies to their ability to successfully complete your roof, construction or remodeling project..
Equipment
Estes Roofing and Construction has invested in equipment and infrastructure to handle the biggest jobs. We have all the tools and equipment for the job, including disposal trucks, containers, crane and lifting equipment.
Expertise
Estes Roofing and Construction invests in its employees too. Our employees are continuously trained on each product and its applications.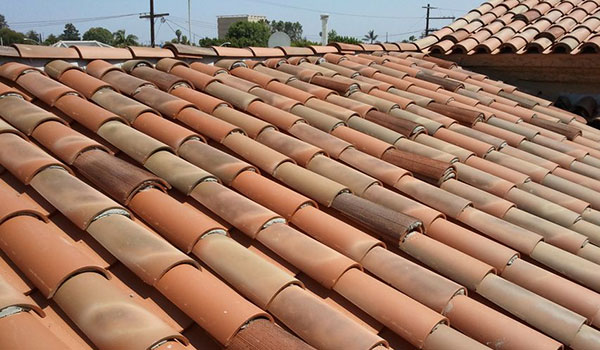 What to expect when getting a New Roof
Once you have made the wise decision of choosing Estes Roofing to do your roof work, all you have to do to get started is:
Sign and date the contract above the owner name and initial all items.
You can send us your contract by email or simply call us and we will pick it up.
Please print clearly on the contract your choice of material and color, when applicable.
Call our office to make sure we have received the contract.
What to expect from Estes Roofing
Once your contract is received we will do the following:
We will immediately call or email you to confirm receipt of your contract.
We will immediately get to work on obtaining permits. (If permits are required).
We will immediately begin the process of ordering your roofing materials.
Within three to five days you will receive a start date from our staff.
(NOTE: Our 5-day clear weather policy prohibits us from starting a project that requires roof removal; therefore all start dates are subject to change if weather conditions are not favorable.)
Start Date:
One business day prior to commencement you will receive a phone call reminding you of our mutually agreed upon scheduled start date.
The day of commencement you will meet with the roof consultant that initially provided you with your proposal, and he will introduce you to the supervisor that will be in charge of your project. (In case of small repairs item #2 may not apply).
We will do our best to protect your landscaping, driveways and walkways from debris and proceed to commence with the roofing project. (Please take the time to point out to our supervisor any situation or area of your property where special care might be required).
Keep in mind that dust, debris, noise, and banging will be generated and is unavoidable.
Upon completion, we will conduct a thorough inspection of the roof and clean all remaining debris from ground level, in addition to rolling a magnet over grassy areas.
What We Expect of You:
You must provide your roof consultant or supervisor with the initial progress payment.
Driveways and points of access to the roof must be clear of all vehicles or other property that might interfere with the roofing project.
You must protect any sections of your property that do not have an interior ceiling or that are vulnerable to any dust, debris, or roofing material that might seep through the seams.
Please communicate any concerns to your supervisor immediately prior to commencement if you have any sensitive belongings that require special attention.
IMPORTANT: Prior to job commencement you must remove or cover anything in your attic and garage as dust and debris WILL enter this space during the roofing project.
Once the roofing job has been completed please remit payment for the total remaining balance.
Choosing a Professional Roofing Contractor in Tyler
Seven things homeowners should consider before selecting a Tyler roofing contractor:
1. INSURANCE: A contractor's insurance can protect you from involvement in workers' injuries, third person liabilities, and damages resulting from the job. Make sure your home and property are never at risk. Your contractor should be able to present a copy of a current certificate of insurance.
2. LICENSE: Always verify and search for a contractor's license or registration number by visiting the Texas State Licensing Board for Contractors.
3. CERTIFICATIONS: Vendor-neutral qualifications certify the competency of service professionals in the industry. These are designations earned by a company indicating that it is able to perform the job. Certification is a voluntary action and is useful in comparing service providers.
4. REFERENCES: The more experienced a contractor is, the better. References are an excellent way to determine the contractor's reliability and expertise. Ask a friend or neighbor who recently had roof work performed about their experience with the contractor. Ask the contractor for a list of recent projects. Real estate agents and home builders can also be great sources of information.
5. WARRANTY: Always ask about the warranty and its terms. It is very important to read about this feature before the product and service are purchased. Be aware of the conditions and length of warranty provided by the manufacturer and service provider. Keep in mind that any warranty is only as good as the company behind it. Ask how long your potential contractor has been in business.
6. CUSTOMER SERVICE: Always go for a company that provides reliable, fast and trustworthy service. Great service means a delighted customer and determines the quality of company you are dealing with.
7. WRITTEN ESTIMATES: Get a written estimate of work to be performed. Don't sign anything until you understand the terms of the estimate clearly.